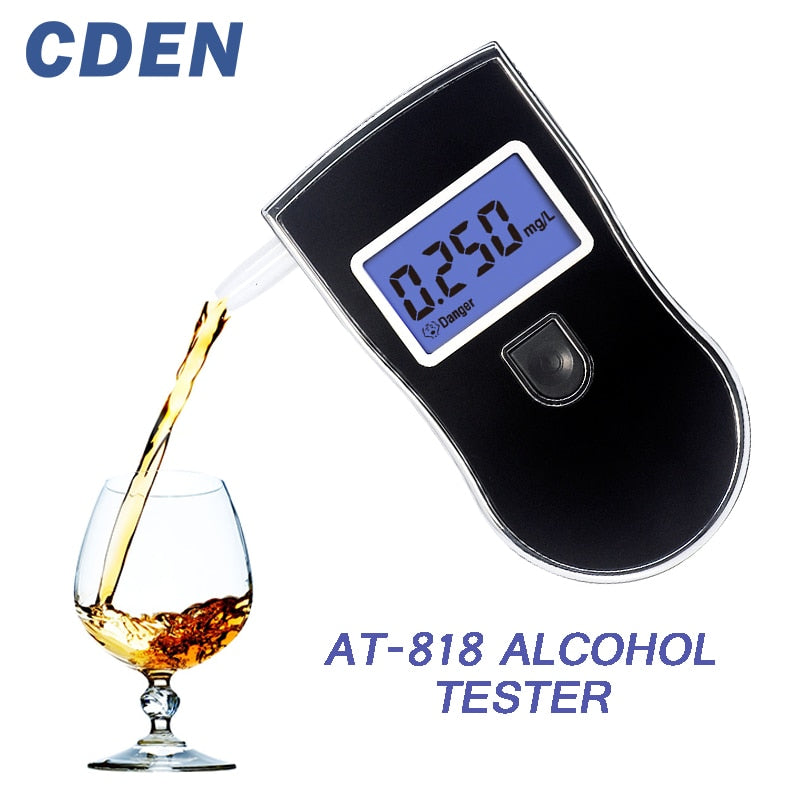 Alcohol Tester Digital Breath Quick Response Breathalyzer for Drunk Drivers
Quick Overview
Technical Parameters Sensors: High precision semiconductor alcohol sensor Detection range: 0.000-0.199% BAC                             0.000-1.990 ‰ BAC  ...
Sensors: High precision semiconductor alcohol sensor
Detection range: 0.000-0.199% BAC
Alarm point: 0.050% BAC 0.500 ‰ BAC
Accuracy: ± 0.010% BAC; ± 0.100 ‰ BAC; 0.250mg / L
Operating voltage: 3 AAA (AAA) alkaline batteries
Working environment: 10 ℃ -50 ℃
Display: blue backlit 3 digital LCD display
Product Features
1. Professional airway design
2. Three Alcohol Measurement Unit Conversion (% BAC \ ‰ BAC \ mg / L)
3. Blue backlighting LCD digital display results
4. Rapid response and recovery
7. Mouthpiece can be replaced, delivery 5 mouthpiece
1. Drink at least 20 minutes after the test, because alcohol from the digestive system to absorb the blood about 20 minutes. Drink immediately test, the results can only reflect the mouth of the alcohol concentration, rather than the blood contained in the concentration of alcohol.
2. Do not directly use chemical or corrosive solution to wipe the product, to avoid the flow of liquid into the trachea.
3. If the product is in a high concentration of gas, the product will not work properly.
4. If the residual gas in the machine is too strong, the product will not show the results at the next test. Please lightly throw the product a few times to let the inside of the product evaporate.
5. If the test is carried out at low battery power, there will be a deviation between the test value and the true value.
6. Is strictly prohibited in the paint, pesticides, alcohol and other corrosive gases or air pollution in the closed environment and use.
7. Unauthorized repair and damage to internal parts can cause product malfunction.
Brand Name: GREENWON
Model Number: AT-818
Product Size: : 112 * 61 * 29mm
Colour: Black
Keywords: Alcoholtester
Mouthpieces: 5 pcs of mouthpieces included
Digital display results: (% BAC / g/L)
Power Input: 3*AAA battery
Feature 1: LCD digital display
Feature 2: breathalyser